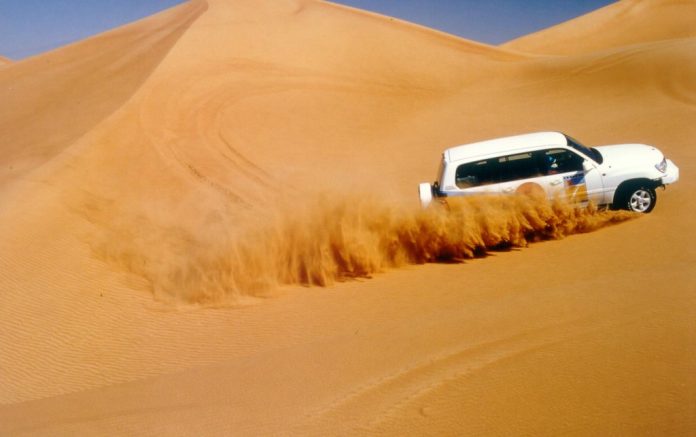 Last Updated on February 13, 2023 by Tabraiz
Recent statistics show that Dubai is one of the most popular tourist destinations in the world. People travel to this melting pot of cultures from all corners of the globe to experience its many attractions, including desert safaris. If you want an unforgettable adventure in the Arabian Desert, follow these tips to ensure a successful and enjoyable desert safari experience.
1. Planning is the key:
A Luxury desert safari in Dubai is a great way to see the best of Dubai, and many different companies offer this service. Trying to pick the right option can feel like an impossible task with too many choices.
The first step is to research what's available and decide what you want to see on your safari. Many different activities can be enjoyed on a desert safari, from dune bashing and sandboarding to camel riding and visiting a traditional Emirati camp.
Once you've decided what you want, you can start looking for a company that offers the activities you're interested in. With some planning, you can ensure that your desert safari is an unforgettable experience.
2. Consider your budget and make arrangements accordingly:
However, before you book your trip, it's essential to consider your budget and make arrangements accordingly. Several factors will affect the cost of your safari, including the length of the trip, the number of people in your group, and the level of luxury you prefer.
Fortunately, there are several ways to save money on your safari without sacrificing quality or comfort. For example, many tour operators offer discounts for early bookings or groups of 10 or more. You can also save money by choosing less luxurious accommodations or sharing a room with other travelers.
By doing some research and planning ahead, you can ensure that you have a memorable and affordable desert safari experience.
3. Pack lightly, but be sure to bring sunscreen, hats, sunglasses, and water bottles:
If you're planning a desert safari in Dubai, you'll want to pack light but include some essential items. Sunscreen, hats, and sunglasses must protect you from the intense desert sun.
You'll also have to bring plenty of water to stay hydrated. Lighter clothing is also advisable as it will help keep you cool in the heat. In addition, comfortable shoes are a must as you'll be doing much walking. Finally, don't forget to bring your camera to capture the breathtaking desert landscapes.
4. Hire a reputable company that will take care of all the details for you:
If you're looking for an adventure in Dubai, a desert safari is a must. But with so many companies offering this experience, how do you know which one to choose? Here are four things to look for when hiring a reputable company for your desert safari in Dubai:
First, you want an experienced company that knows the desert well. After all, you don't want to get lost in the dunes. Go with a company that has been around for a while and has gotten good feedback from other customers.
Secondly, you want a company that can take care of your details. This includes everything from picking you up at your hotel to providing food and drink during the safari. Reputable companies will make sure that your experience is hassle-free so that you can relax and enjoy the ride.
Thirdly, you want a company that offers unique experiences. What sets them apart from the others? Maybe they offer guided tours of the desert, or maybe they have special equipment that allows you to explore the dunes in new ways. Whatever it is, make sure that the company you choose offers something unique that you won't find anywhere else.
Finally, you want a company that is professional and courteous. This is your vacation, and you should be treated like a VIP! Make sure that the staff is friendly and helpful and that they go out of their way to make your experience memorable.
Hiring a reputable company for your desert safari in Dubai will ensure a fantastic experience you'll never forget.
5. Be prepared for an adventure:
When setting out on a desert safari in Dubai, it's important to remember that a desert is unpredictable. No matter how well you plan or how experienced your guide is, there's always a chance that something will go wrong. From losing your way in the dunes to suffering a flat tire, it's essential to be prepared for anything.
The best way to do this is to travel with a reliable tour company and ensure that you have a good insurance policy. Even if everything goes according to plan, there's still a chance that you'll get sunburned or dehydrated.
So be sure to pack plenty of water and sunscreen, and don't forget to apply repellent before heading out into the desert. With a bit of preparation, you can ensure that your desert safari will be an unforgettable experience.
Apart from this, if you are interested to know more about Desert safari Dubai Business You Can't Ignore then visit our Travel category