Last Updated on February 16, 2023 by Tabraiz
Different businesses launch their latest products by packaging them in custom boxes of innovative styles among which flap-style boxes are the most popular ones. These boxes are best when it comes to enhancing the appearance of products. Packaging boxes reflect the image, values, and standards of a brand most impressively. Packaging is vital to carry products. But, if used wisely it can promote the business as well. Flap packaging is ideal for different products such as food items, retail items, cosmetics, ornaments, and pharmaceutical products. Most companies design packaging in unique colors and prints to look superior to competitors.
Diverse Variety and Options
Business companies require packaging that is suitable for various products. Therefore, custom flap boxes are an ideal packaging solution due to their flexible nature. These boxes come in different styles to be a perfect fit for every sort of product. They are suitable for small to large-sized items. There are many types of flap-style packaging boxes depending on the kind of products you need to package. Some types are:
Straight flap tuck end boxes
Flap roll-over boxes
Half-slotted/full-slotted boxes
Regular slotted boxes
The tuck-end boxes in flap style are useful for the products that customers need to view before making a purchase. You can get straight or reverse tuck end boxes per your choice. Straight tuck end packaging is ideal for heavy items while reverse tuck end is good for lightweight items. The corrugated walls of these packaging boxes can protect medicines, makeup, apparel, or food products. Similarly, the flap rollover boxes are also stylish packaging options if you want to mail your products. All of these custom Flap Boxes provide a matchless unboxing experience and can be customized in any size per product requirements.
Secured Product Shipment
Brands face loss when their products are not shipped safely to their customers due to delicate packaging boxes. However, custom flap boxes made of cardboard or Kraft ensure the complete safety of the products. Moreover, one can select the thickness of these boxes per the weight of products needed to be delivered. E-commerce businesses require packaging that can deliver their products to distant locations without damaging their quality.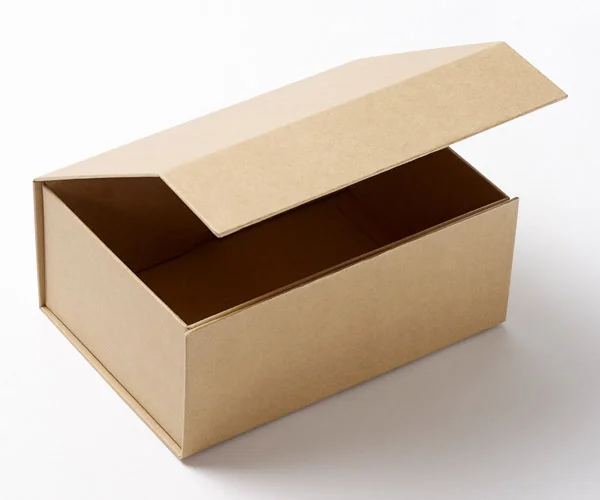 Seamless Customization
The cardboard, Kraft, and other packaging materials are easy to customize into any shape, size, and style according to product needs. It does not matter what kind of products you have, you can customize flap boxes per your desires. Eye-soothing colors, enticing graphics, and artistic patterns make your packaging boxes recognizable among buyers. Gold/silver foiling, embossing, and debossing techniques level up the packaging style and improve the company image. Foiling stamping gives a metallic finish to the surface of the packaging boxes. The surface stands out as prominent and elegant to the customers' eyes. Furthermore, gloss, matte, and UV spot coating add a thin protective layer that protects against humidity, stains, and UV rays besides giving a vibrant look to the packaging. Last but not least, the brands can print their name, logo, and contact details on the custom flap packaging boxes which helps in business promotion.
Captivating Inserts and Handles
To level up the appeal of packaging, you should add inserts, compartments, or handles on the custom flap packaging boxes. Many businesses customize these features to draw a maximum audience. Boxes with inserts or handles are easy to carry and hold products in place. For example, one can add inserts to protect fragile or glass items and stop them from shaking on bumpy roads during transit. But, you must select the size of inserts precisely to perfectly fit delicate products without any inconvenience.
Elegant Window Cuts
The packaging boxes having window cuts aid in giving customers a glimpse of inside products. The shape and size of window cuts can be customized in attractive patterns to enhance the appeal. Furthermore, you can add PVC sheets on the flap window boxes to prevent products from slipping out of the packaging. Moreover, PVC sheets will prevent the entry of dust, insects, or other toxins that can destroy product quality.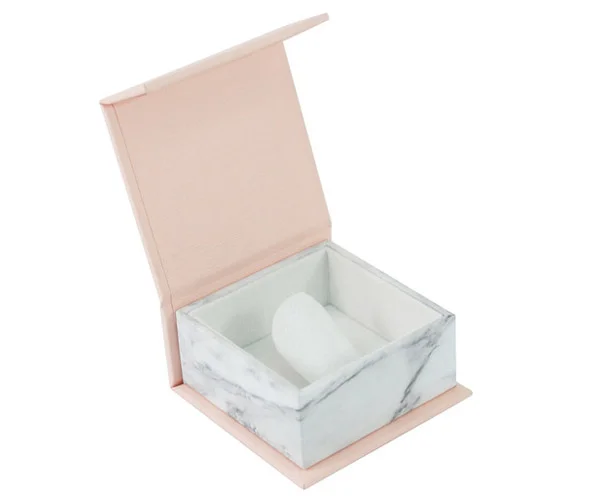 Eco-Friendliness
Another feature of flap boxes is that packaging companies manufacture these boxes using eco-friendly materials such as cardboard, Kraft, cardstock, and bux board. They are recyclable due to their biodegradable nature. The brands will free themselves from the pollution-causing contributors with these recyclable boxes. Moreover, these boxes can even decompose naturally under normal conditions and become a part of the earth even if you don't recycle them. So, the products remain safe inside eco-friendly flap packaging and so the environment.
Easy Folding
Companies need to pack numerous products for storage or delivery purposes. They feel frustrated if most of their time is wasted in packaging the products. That's why packaging companies provide custom boxes in flat sheets which are easy to assemble and require less storage space. They are easy to fold and unfold in a time of need. Because of this feature, brands get bulk packaging boxes for the smooth functioning of their business. Thus, the versatile flap Custom Packaging Boxes are every ones' favorite due to their advantageous features and easy customization.
Apart from this, if you want to know about Trendy and Appealing Eyelash Boxes Packaging then please visit our Business category