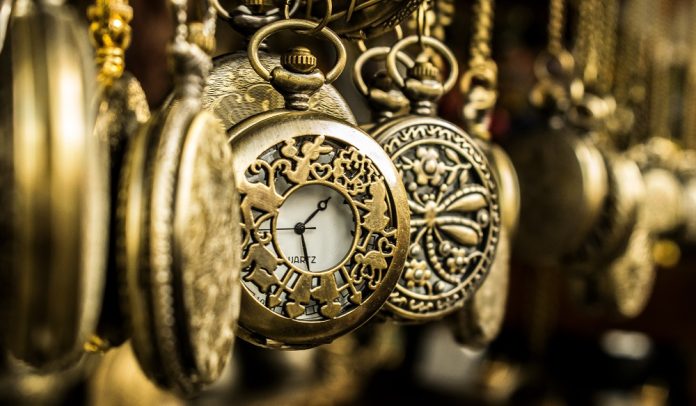 Last Updated on November 21, 2022 by ghiselle rousso
The industry of watches is vast and ever-evolving. Today, we have a variety of watches based on movement, functionality and style. Almost every brand offers something for everyone, irrespective of age and gender. In this incredibly fast-moving era, there are plenty of women's and men's affordable watches for every profession, occasion and passion. There is no doubt, classic wristwatches are outstanding and can fit any occasion and style. Smartwatches, however, are gaining the most popularity.
Advantages of Using Smartwatches
With advanced technology and almost every feature, no wonder these smartwatches are running ahead of others. Smartwatches have multiple functions and advantages such as health tracking, GPS tracking, notification for calls and social media and more, which makes them outstanding for men, women and even kids. Moreover, smartwatches can be integrated with different kinds of applications that can be used for different purposes. These are not just timekeeping devices but advanced technological devices for their wearers. Well, everything has its advantages and disadvantages. We have discussed the positive side, now let us throw light on the things that can bring negative impact.
Disadvantages of Using Smartwatches
Smartwatches have too many functionalities and sensors that consume a lot of power. The batteries used in smartwatches are inadequate or out of proportion. Most full-featured smartwatches have trouble lasting longer than 48 hours. Another problem with smartwatches is their radiation. Due to radio waves, visible light and microwaves, a lot of heat is produced, and it might burn the skin.
Importance of Classic Watches
Classic Watches have and will always remain unaged in style. It is the timepiece that can stand the test of time. Classic watches work pretty well with all kinds of attires, all you need is to understand how to combine them with your outfit. New fashion classic watches can be worn not only with formal but casual clothes as well. It is undeniable that a classic timepiece graces your wrist very well; it is capable of drawing attention. Premium quality classic watches brands show great admiration towards high-skilled craftsmanship. A classic watch on a wrist has the power to change your attitude and appearance. Additionally, no battery charging is needed for at least 2-3 years. If you opt for automatic classic watches, it operates without a battery.
Classic watches are traditional watches that can be passed on to generations if taken care of. One drawback of classic watches is that they are expensive as they come under luxury watches. Nevertheless, there are plenty of brands that manufacture women's and men's affordable watches. Classic watches may not be as exciting as smartwatches but hold elegance that makes the wearer stand out in the crowd.
Smartwatches may have been booming in the modern world, but classic watches are simple and can lead to many different interpretations. It has its status in the market. It will always have importance in the world of watches and people too.
Below are some examples of classic branded watches for men and women that are the best in the industry.
Omega De Ville Trésor:
This classic omega watch is one of the Swiss luxury watches. The watch has a basic design and has hand-wound movement. And, because of its beautiful style, it has become one of Omega's signatures.
Patek Philippe Calatrava:
Simple and elegant design is a flagship of the model. It is the quintessential classic Patek Philippe watch that uses an automatic calibre.
Rolex Oyster Perpetual Date:
An automatic Rolex dress/classic watch that has a date window at 3'0 Clock. It is the brand's longest-running collection and has longevity and an abundance of styles to choose from for both men and women. It is water resistant and has mechanical movements.
Give And Take UK is the best timepiece retailer shop in the UK. They have a collection of various kinds of time-telling devices for every age and gender. Explore their collection and buy watches online from Give and take the UK.