Last Updated on February 11, 2023 by admin
Ottawa is the Capital of Canada, situated in Ontario, and often considered as one of the most expensive cities. Because it is the Capital of Canada, its expenses are high. Ottawa is a city known for its culture, traditions, and much for its job opportunities as well. This article can help you learn the cost of living in Ottawa if you want to move to Ottawa, Canada.
Cost of living Ottawa
As compared to the other capitals such as London, and New York, Ottawa is also known as one of the most expensive capitals of the world. Moving to Ottawa is a little hard because of its high cost and other expenses, so, before moving, all you need to do is to read all the guides about its cost of living and expenses. In this article, there is a complete guide on the cost of living Ottawa, and after reading all this info, it will be easy for you to move to Ottawa.
1. Cost of rental houses in Ottawa per month
The cost of rental houses in Ottawa is very high; apartments with one, two, or three bedrooms cost different prices. The cost of a single-bedroom apartment in Ottawa is 1407 dollars; the cost of a double-bedroom apartment is 1900 dollars, while the cost of a three-bedroom apartment is 2188 dollars per month. Housing rent is one of the most costly things in your budget because the cost of salary is high in Ottawa, Canada, so that rental houses will be automatically high.
Home insurance rates in Ottawa for rental houses and for non-rental houses is if you're living in a rental house, then your home insurance bill will be around 20 to 25 dollars per month, while for non-rental houses or if you own property, you will pay at least 45 dollars per month thus the amount of home insurance bill depends upon your property value.
2. Cost of Utilities in Ottawa
Electricity: The cost of utilities in Ottawa is as same as that of the whole province because of its location, which is the east of southern Ontario, Canada. If your rental apartment consumes 1000kWh, then your electricity bill will be around 125 dollars per month.
Water: Ottawa, while each city in Ontario has a robust system of water for non-rental and rental persons. They are charged in cubic meters for water they consume in a specific time. Usually, the bill depends upon the property value, so; if you are 1 or 2 people in the house, then for water, it will cost 18.7 dollars in terms of cubic meters.
Gas: while there are most of the natural gas resources in Ottawa for the natural gas, you have two options; you may choose the one which is affordable under your salary. You can buy from the utility or can buy gas from energy retailers. The bill depends upon the seasons, while for a month, it will cost 54 dollars.
Home Phone: In Ottawa, home phone services are commonly present throughout the whole city. Home phone resources will cost 33 dollars per month.
Cable: There are many resources for cable in Ottawa starter cable will cost 25 dollars, a Gold cable will cost 40 dollars, while a platinum cable will cost 85 dollars per month.
3. Cost of groceries in Ottawa
Basically, groceries include all your food items such as bread, flour, eggs, fruits, vegetables, and more. As for each 1kg item cost is different as for 1kg, rice costs 4.07 dollars while 1kg chicken costs 14.02 dollars; similarly, each grocery item will cost a different amount. For one person to live in Ottawa will cost 212.36 dollars per month, and for more than one person, it will cost more than 212.36 dollars per month.
Read More: A Comprehensive Guide About How Much Does A Truck Driver Make Per Mile?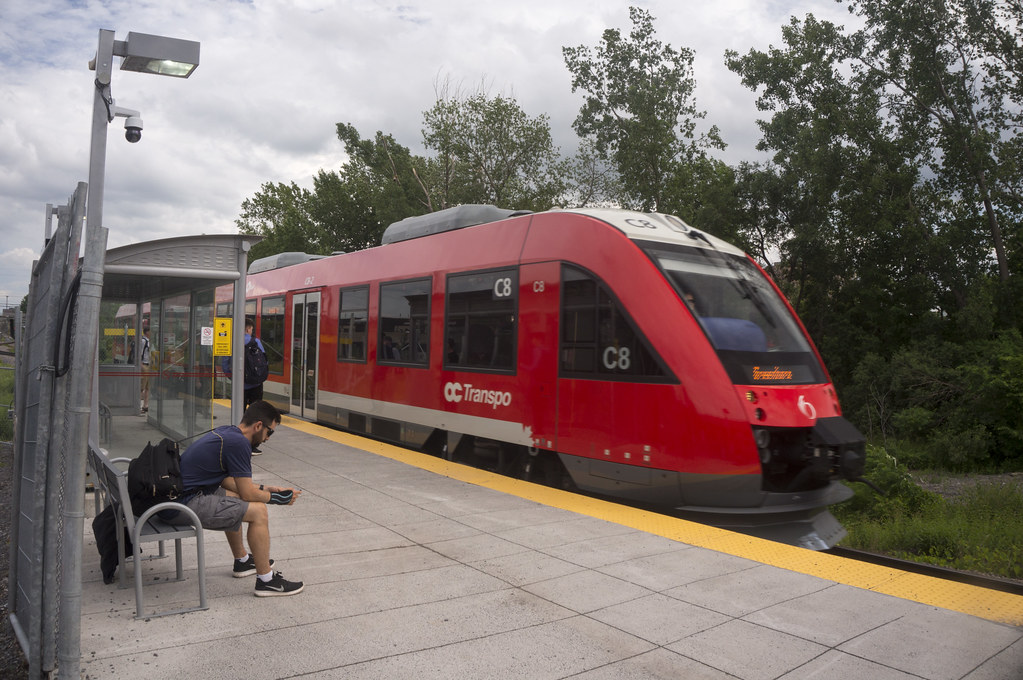 4. Cost of transportation in Ottawa
OC Transpo management operates the transport system in Ottawa, which includes trains and buses. For bus, travel tickets will be purchased on the bus, while for train, travel tickets will be purchased from the train stations. If your children are under the age of five, they will be allowed to travel freely across the city. For adults and students to travel by bus or train will cost 3.65 dollars per day.
Car assurance rates in Ottawa are the 2nd highest among all the provinces of Canada. Cost of car insurance in Ottawa is 1528 dollars.
5. Cost of education in Ottawa
The cost of education in Ottawa is quite high because of its value as a capital city. One academic year will cost at least 2400 dollars, while the bachelor's program will cost 6100 dollars. Similarly, the costs for different programs are different in price according to their values and time.
Average cost of living in Ottawa per month
Average cost of living in Ottawa is a maximum of 2242 dollars per month.
Average cost of electricity in Ottawa is 95 dollars per month.
Average cost of water in Ottawa is 64 dollars per month.
Average cost of gas in Ottawa is 46 dollars per month.
Average cost for a rental house or apartment with one bedroom is 1407 dollars per month, while the average cost for two bedrooms apartment is 2814 dollars, and so on for three bedrooms apartment.
Average cost for utility bills plus home insurance of a one-bedroom apartment is 155 dollars per month.
Average cost of groceries in Ottawa is 213 dollars per month or more than that; it depends upon the items you bought within a month.
Average cost for OC Transpo pass in Ottawa is 123 dollars per month if you regularly travel within Ottawa.
What are the cons of living in Ottawa?
The Cons
It's "Exhausting" We track down this somewhat of a confusion, yet in the event that you're utilized to cosmopolitan urban communities like Montreal, Toronto or Vancouver, you might find life in Ottawa somewhat dull. …
You Might Should be Bilingual to Find a new Line of work. …
Mass Travel that is Still Under Development.
Conclusion
According to the above-given info on the cost of living in Ottawa, you'll be briefly notified about all the expenses and costs of Ottawa, and according to them, it is not very easy for you to live in Ottawa because it is considered one of the most expensive cities of Canada. All the expenses are very high, but the salary in Ottawa is High same as its expenses.
FAQs (Frequently Asked Questions)
Apart from this, if you are interested to know more about Luxurious Bachelorette Trip then visit our Travel category.